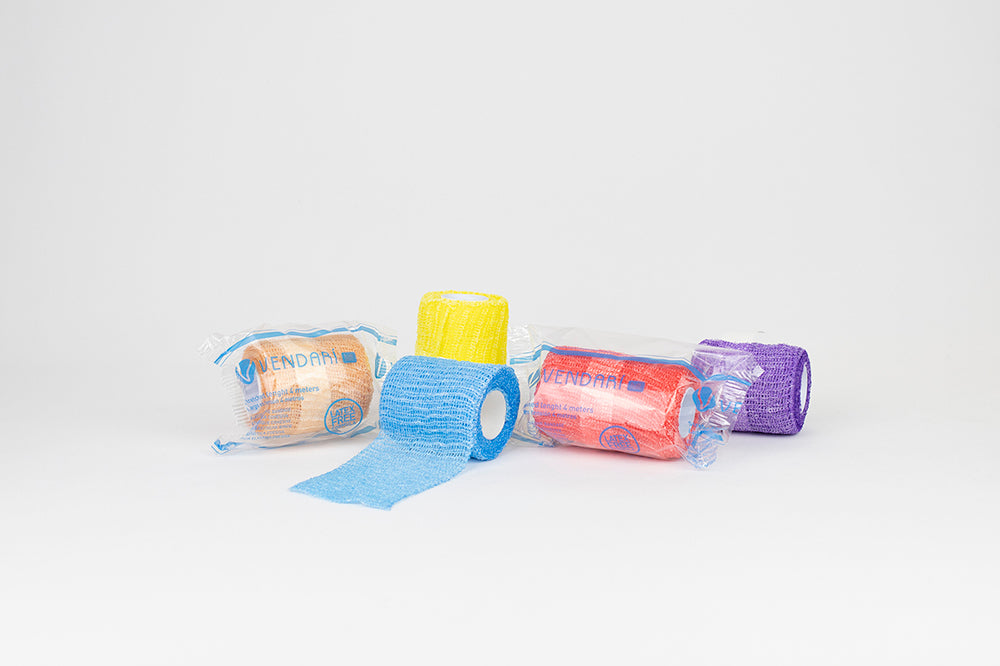 This tape falls into the category of cohesive elastic bandages. This type of bandage, thanks to its cohesiveness, allows it to adhere to itself and not to the skin. On the other hand, thanks to its longitudinal elasticity, the bandage adapts perfectly to any part of the body, including joints and conical parts.
For all these reasons, it's an ideal bandage for any type of support or fixation bandage, for the immobilization of splints and as a protective bandage.
Cotton/Viscose/Polyamide.
Latex-free cohesive material.
Extensibility 80%.
Weight: 49 gr/ m2.
Cohesive product.
Adheres to itself, not skin or clothes.
Simple and quick application.
Great adaptability.
Excellent permeability through fine porous structure.
Class I medical device according to Annex VIII of the Medical Devices Regulation 2017/745.
CE and MD marking
Manufactured under the EN UNE ISO 13485:2016 quality standard.
Sold by the roll