Hand Sanitiser Gels & Disinfectants
Hand sanitiser is a popular alternative for those occasions when soap and water are not readily available. This must-have helps to remove bacteria and germs from your hands, making it essential for working professionals and physiotherapists in Ireland. They have become the standard in all client-facing businesses, with customers encouraged to use them whenever they have touched doors or items to help slow the spread of viruses.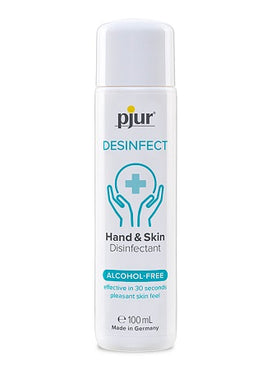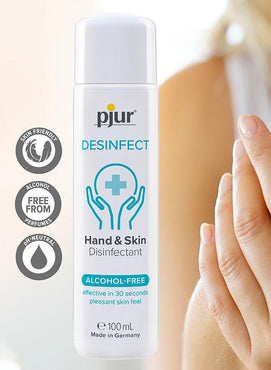 //physiosupplies.ie/cdn/shop/products/desinfect-handsmall_1000x1000.jpg?v=1602327741
//physiosupplies.ie/cdn/shop/products/image_1024x1024_2x_4fc40b57-7372-4d92-86c9-58a0f2beb44a_1000x1000.jpg?v=1602327741
Highly effective alcohol-free skin & hand disinfectant
STERGEL hydroalcoholic sanitizing gel is a disinfectant gel that will allow you to wash your hands without the need for water. Its formula based on alcohol and aloe vera removes dirt effectively wh...
Find hand sanitiser in Ireland now
Having hand sanitisers available in your business is essential, and the variety we have available means that you can find the right one for you, whether you want a large pump to keep at your front desk or a small bottle to carry around with you.
You can find hand sanitisers and disinfectants here on Physiosupplies, so shop the range to see which is best for you.
Want to supply your physio business? We offer free delivery on orders over €70.
FAQs
Is it safe to use hand sanitiser?
While rumours may suggest that continued use of hand sanitiser might be harmful, there is no proof to support this. It is the safest alternative when water isn't available. Experts recommend using alcohol-based hand sanitisers containing at least 60% alcohol.
What is the best type of hand sanitiser?
Hand sanitisers typically come in gel or foam form. The gel version may be squirted on the hands, while foam and gel can be pumped. No one type is better than the others, as they work just as effectively. Foam hand sanitisers tend to be more expensive, while gel hand sanitisers can drip from the hands.
Is there a right way to use hand sanitiser?
Just like washing your hands, there is a right way to use hand sanitiser. Once you have squirted it into your hands, you should rub it all over, making sure to pay attention to the back of your hands, your fingertips, and between your fingers. Once you have done this, do not rinse it off, as this can prevent it from fighting germs.
Can hand sanitisers dry out your hands?
Hand sanitiser can be drying, as experts recommend using hand sanitiser containing at least 60% alcohol. Health care professionals recommend applying hand cream or ointment after the sanitiser has dried to help moisturise your skin once more.