Ultrasound Gel
Ultrasound gel is used as a medium to help conduct the ultrasound waves from the transducer into your skin. Ultrasound sound waves have a hard time traveling through air without reflecting, so the gel prevents any extra air space between the probe and your skin in order to create a clear image in a scan or for effective therapy in a physio setting. Our ultrasound gel can be used for physical therapy, diagnostic ultrasound and pregnancy imaging.
Ultrasound gel.   Chemolan is a neutral and highly conductive contact gel for ultrasound and echotherapy with a neutral pH value and a sophisticated viscosity. Due to the special composition, Chemo...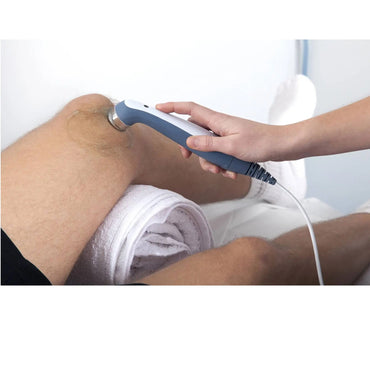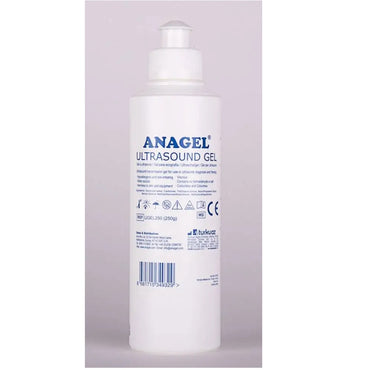 //physiosupplies.ie/cdn/shop/products/anagel2_1000x1000.jpg?v=1663331298
//physiosupplies.ie/cdn/shop/products/anagel1_1000x1000.jpg?v=1663331298
Ultrasound gel for diagnosis and therapy procedures such as ultrasonic diagnosis, ECG, defibrillation and cavitation Advantages, features & benefits Clear gel Odourless For external use Acoust...
Ultrasound Gel Ireland
Order before 1pm for next delivery in Ireland.
At Physiosupplies, we want to make sure you get the best deal. As Ireland's premier physiotherapy shop, we deliver quality items fast across the entirety of Ireland. All of our products are shipped via 24-hour trackable delivery, so you'll know where your parcel is at any point for complete peace of mind.
FAQs
Does ultrasound therapy reduce inflammation and tight muscles?
Ultrasound therapy is often used by physios to reduce pain and inflammation and to accelerate healing after soft tissue injury. The high-pitched sound waves are sometimes used to treat muscle spasms and pain and to promote healing. Ultrasound at higher intensities creates a deep heat. This heat can help to ease muscle spasms, relax and warm muscles, and increase muscle elasticity before stretching and exercise.
How often should you use ultrasound therapy?
There are no real limits on how much Ultrasound therapy can be used. Therapists in a clinic setting will usually use it for around five minutes at a time during treatment.
What type of injury is ultrasound used for?
One of the original uses for ultrasound was in treating sports injuries and it's a commonly used therapy for soft tissue strains and sprains.
How does ultrasound help healing?
Ultrasound therapy will cause your blood vessels to increase in size which increases blood flow. Increased blood flow means more nutrients will be delivered to the area of your injury while waste is carried away. This ultimately enhances the natural healing process.
How do you remove ultrasound gel?
If you have used a large amount of Ultrasound Gel you can simply wipe it off using a dry paper towel. Thoroughly clean all external magnet surfaces using either a soft cloth dampened with cleaner or a premoistened wipe for at least 30 seconds. Water or isopropyl alcohol is acceptable.