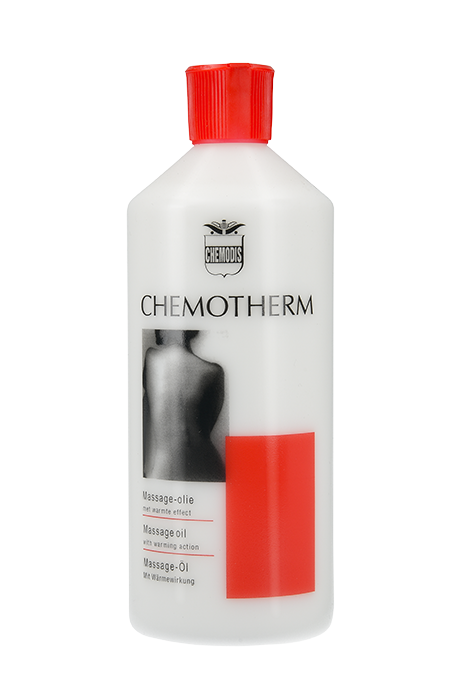 Massage oil, good for warming up.

Chemotherm massage oil contains a number of active ingredients, including menthol and eucalyptus oils. It has a medium warming effect and does not irritate the hands of the masseur.
It can be used for warming up sports and is especially popular with elderly patients.
Available in:
Characteristics
Good for warming up

Ment menthol and eucalyptus oil

Warming effect

Easily washable with water