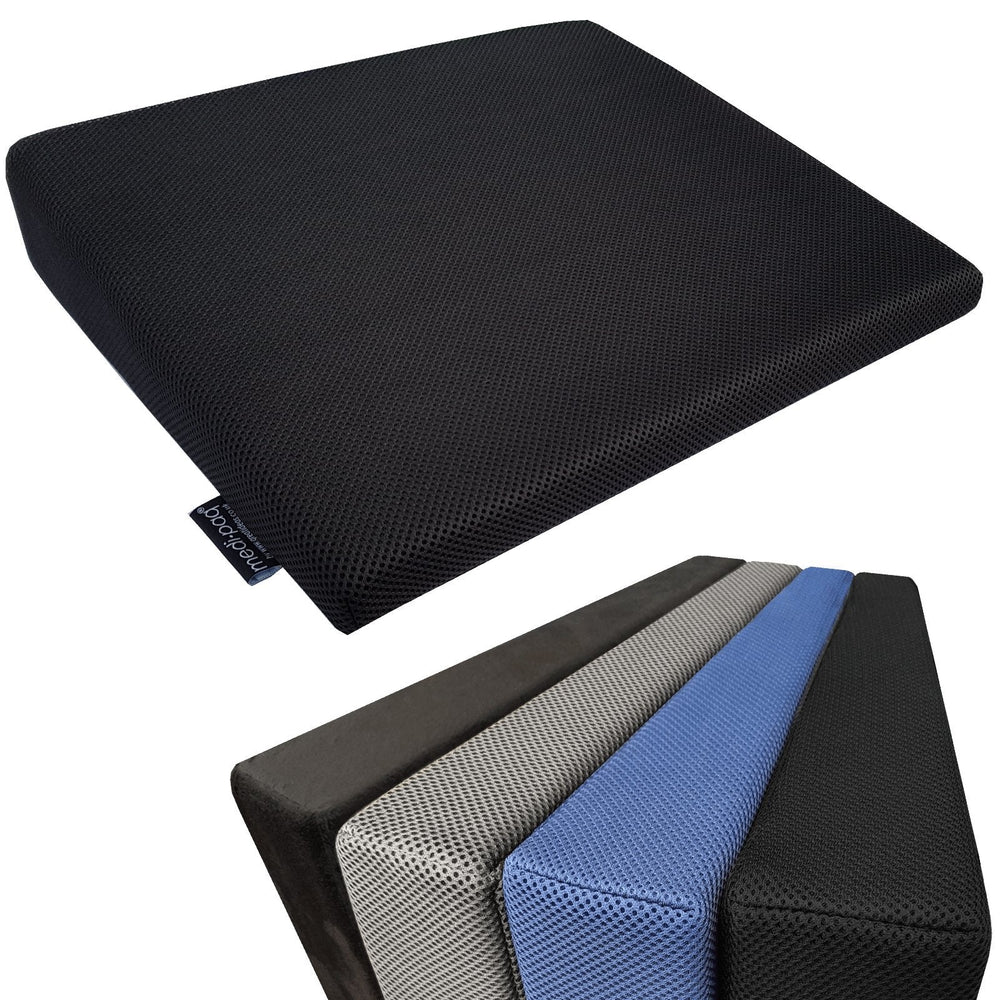 Medipaq® Memory Foam Wedge Cushion allows you to enjoy an anatomically correct siting position
Our 3d Mesh line all come with non-slip bottom for a sturdy hold on any chair, providing unrivalled back support. Our high-quality memory foam cushion supports your legs and back allowing you to sit more as nature intended, reducing slouching backache and minimising fatigue.
Whether you're looking for a replacement back support wedge cushion or you are considering purchasing one for the first time, our Memory Foam Wedge Cushion will provide a variety of orthopaedic benefits.
We use the latest 3rd Generation Visco-elastic Memory Foam guaranteed to keep it's shape for 20 years! Choose between a plush dark blue velour or the brand new breathable 3D Mesh cover, available in Black, Grey or Blue. Covers come with zips for easy removable and are washable.
Our memory foam eliminates pressure points and ensures your body is correctly aligned with its contoured ergonomic shape. Made with premium quality 4lb density memory foam, this back support cushion is hypo-allergenic, anti-bacterial and anti-microbial for the comfort and safety of you and your family.
Dimensions: 40cm x 34cm x 7cm