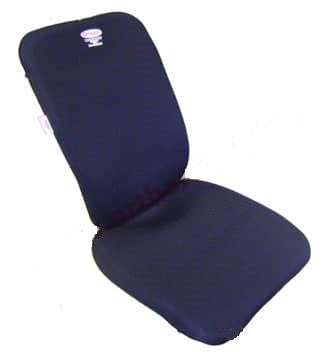 Correct posture prevents and relieves backache. The portable back up seat was designed by doctors to improve posture and position. Fits any chair or seat is easily portable, stylish and very comfortable.
Designed and patented by a doctor to care for your back.
This orthopaedic seat will ensure optimum comfort and support by guaranteeing correct posture.
The Portable Backup Seat simply combines back and seat support and ensures you sit correctly and comfortably anywhere you go, therefore preventing future back problems.
So light and compact you can take it anywhere.
Use the Portable Backup Seat in the car, the office or in the home.
All the support you need to put back pain behind you.