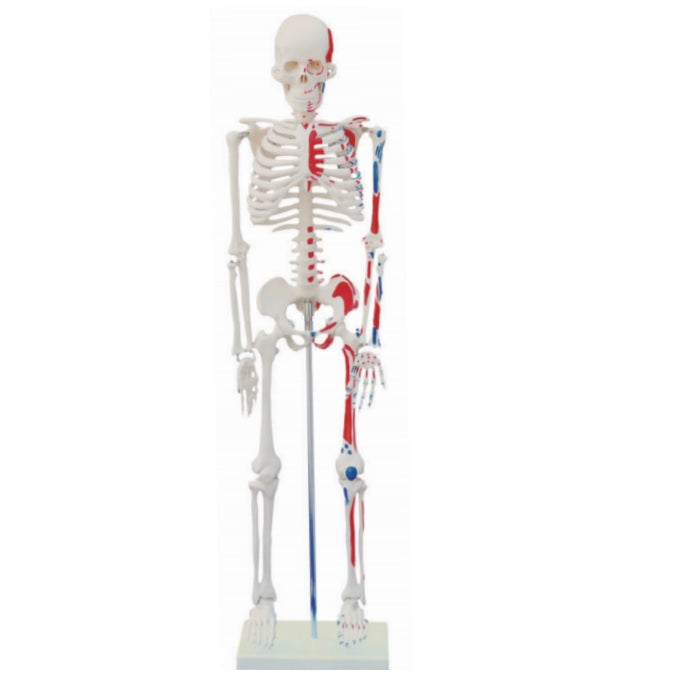 Based on the XC-102 design, this skeleton model is painted to show the muscles. The left side of the skeleton shows the points of origin (red) and the points of insertion (blue) of the muscles.
Features
Material: Washable PVC
Height: 85cm
Weight: 2.3kg
Detailed enough to satisfy students, doctors or anyone interested in the human skeleton.