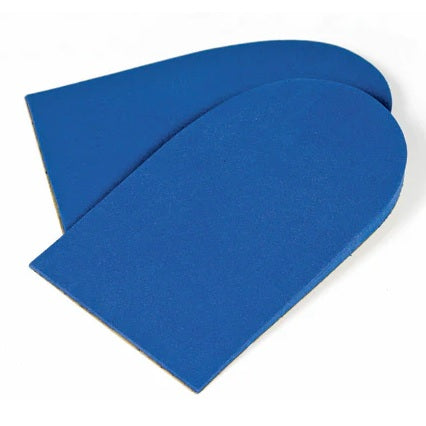 Helps to improve the fit in the heel of any footwear.
Ideal for people with early heel lift or tight Achilles tendon and / or calf muscles.
Designed to be placed underneath Superfeet Premium or factory-fitted insoles to reduce heel-lift in walking boots. Can also be used to reduce stress on the achilles tendon, plantar fascia and calf muscle. Also works if the heel needs raising in ski boots.
Durable EVA foam with self-adhesive backing.
Sold in pairs.
Thickness: 6mm
Sizing
Small: 35 - 37 EU
Medium: 38 - 40 EU
Large: 41 - 44+ EU