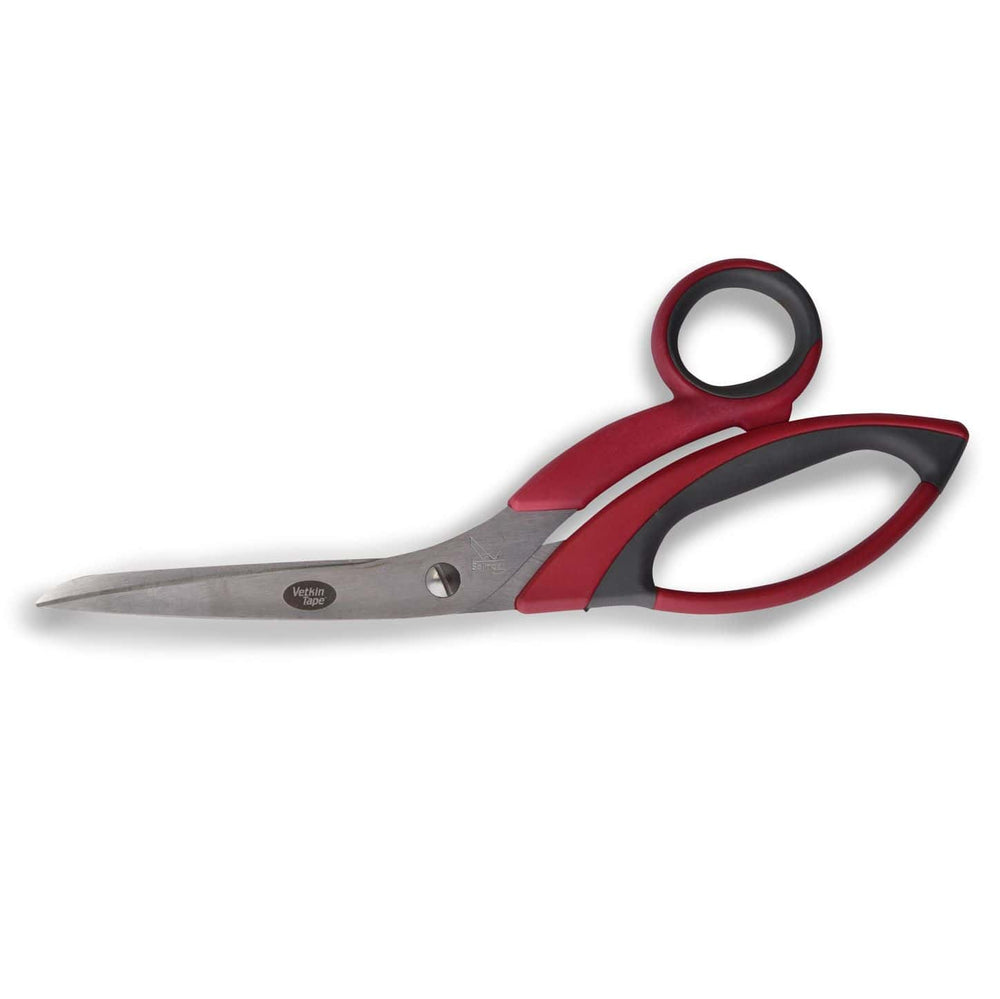 The VetkinTape® scissors are ideally suited for cutting elastic tape. Thanks to the botec-cut technique, the scissors can continue to cut well even in the most difficult positions.
HIGH QUALITY
VetkinTape® scissors are good steel quality and have a solid construction
MUST HAVE TOOL
Use it to cut your VetkinTape® to the size you need
A set of high-end scissors made of Dura-steel for the perfect tape cut.
Comfortable grip for extensive & professional use
Rounded blades
Botec-cut to cut tape in different and hard-to-cut angles
The blades are micro-toothed and rounded.
High quality scissors made in Solingen, Germany
The scissors are specifically suitable for cutting elastic kinesiology tape.
Only use the scissors to cut tape, as they will last longer. Any glue residue can be easily removed with (chemodol) oil, nail polish remover or a disinfectant spray or gel.