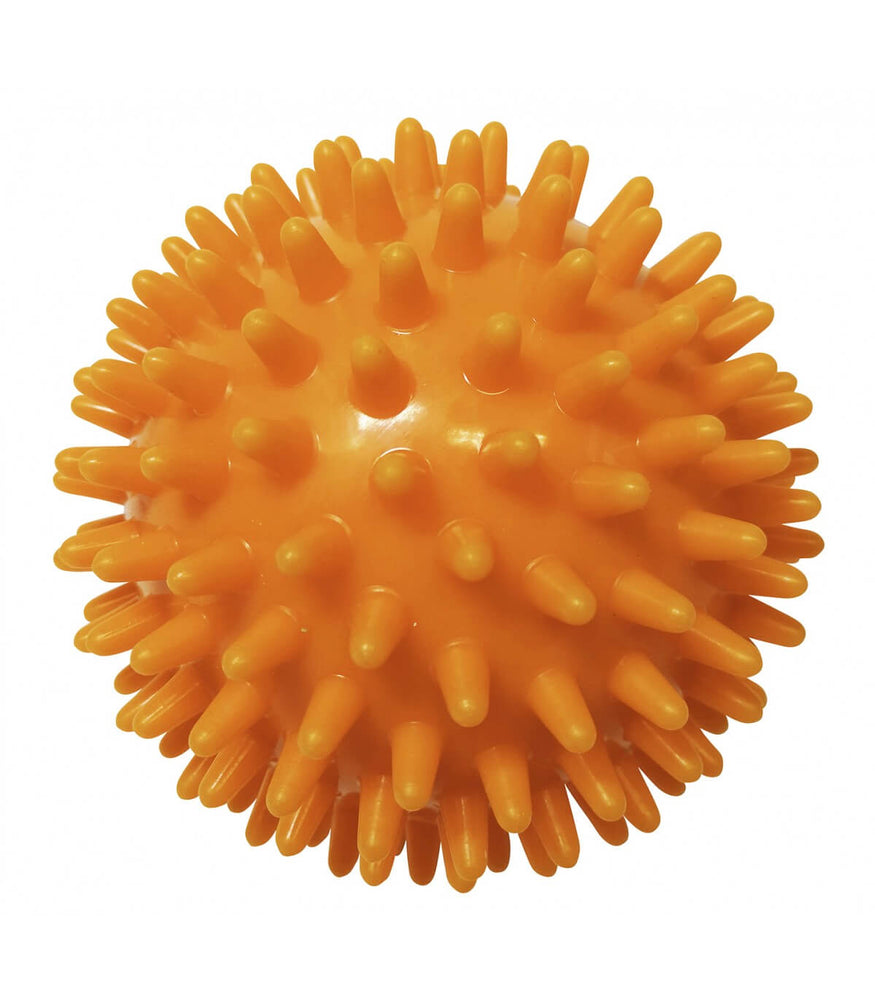 The Massage ball is used for massage, reflexology, hand therapy and relaxation exercises. Relieves tensions and stimulates blood circulation.
This is a Medium Strength Spiky Massage Ball, between soft and hard.
Relax and rejuvenate with our Medium Spiky Massage Ball. This innovative ball is designed to help alleviate muscle tension and improve circulation through deep tissue massage. The ball is made from high-quality materials and is covered in spiky protuberances that provide a stimulating and effective massage. The compact size and lightweight design make it easy to take with you on the go, and the ball is great for use on a variety of body parts including the back, legs, arms, and feet. Whether you're an athlete looking to improve recovery or simply want to add some extra relaxation to your daily routine, our Spiky Massage Ball is the perfect choice.