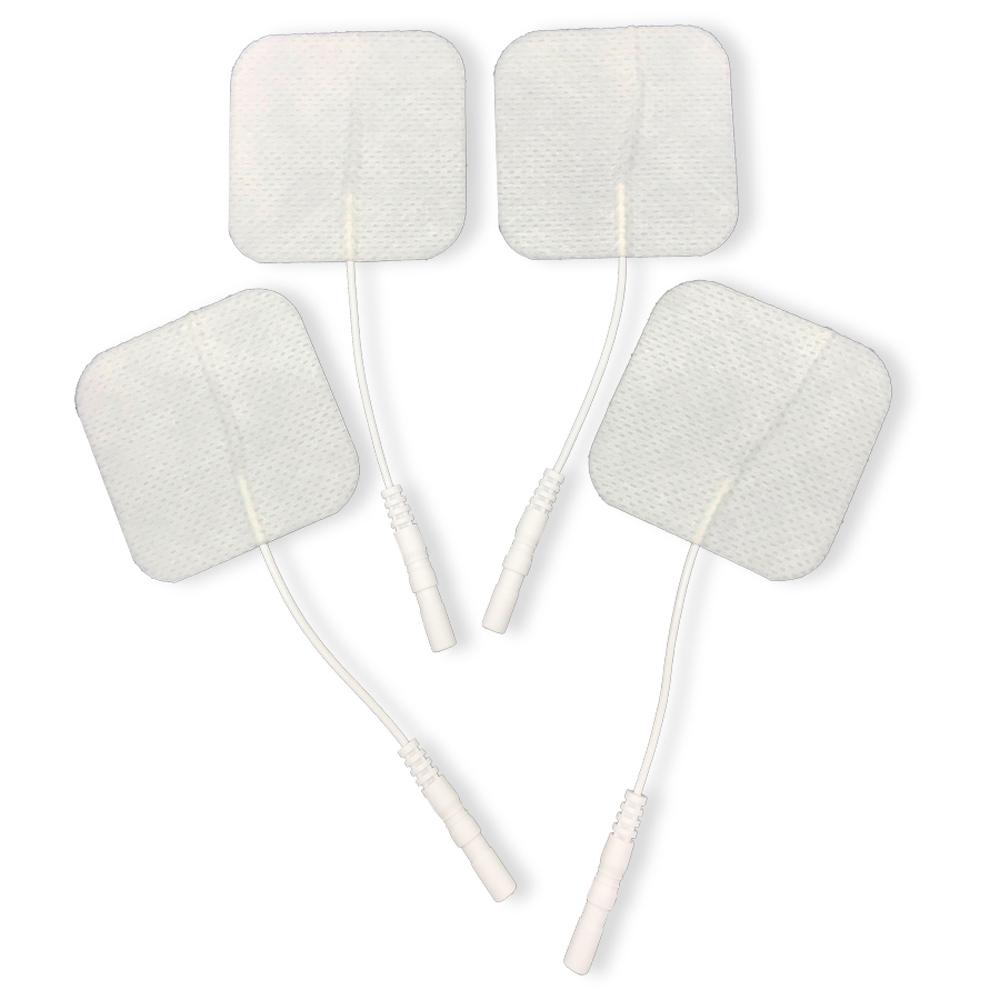 Hemmka Health is an Irish brand created and developed in Donegal.
Self Adhesive reusable long lasting TENS/EMS electrode pads with connectors which can fit a range of 1.95mm to 2.15mm connection sizes which covers most Tens machines on the market with a wire connection (please check the connection size before ordering)
Presented in factory sealed plastic bags, CE marked and with expiry date. The plastic bag can be resealed and used to store the pads in between uses to help prevent them drying out. Tens pads are latex free and suitable for sensitive skin.
Size: Square 40mm x 40mm
Features:
Ideal for TENS & EMS applications
White fabric backed, carbon film, adhesive electrodes
Made with MultiStick Gel - even current distribution with limited current at edge
Latex free
No edge curl
Long Lasting
Sold in Packets of 4