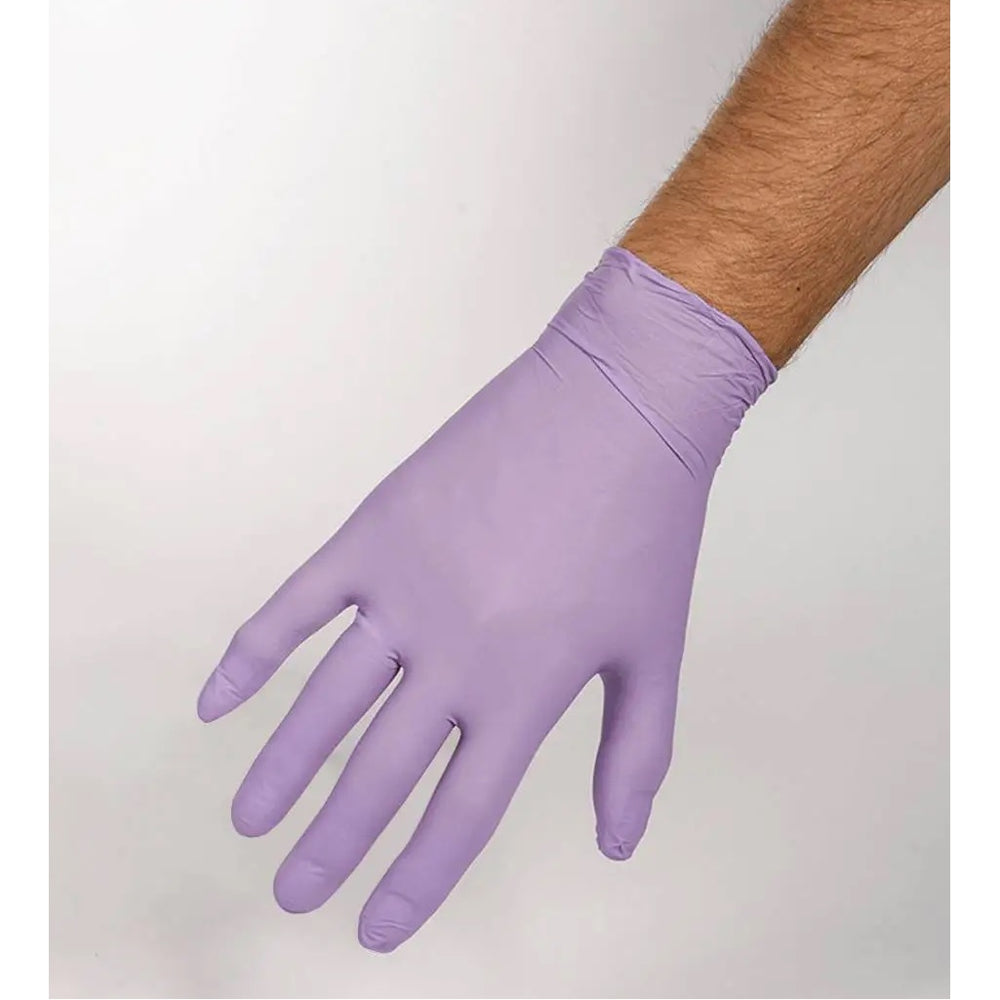 Soft, elasticated powder-free nitrile gloves for wearer comfort, powder-free to reduce the risk of contamination.
Disposable gloves should be worn whenever a wound is being dressed, or when in contact with bodily fluids or other waste matter
Excellent grip in wet and dry situations
Offers extra protection against certain chemicals
Soft glove with a flexible feel
Contains no natural rubber latex
Cautions
Primary material - nitrile rubber. The glove is not made with natural rubber latex.
Components used in making gloves may cause allergic reactions in some users.
Store in a cool dry place, avoid excessive heat (40°C, 104°F).
Open-box should be shielded from exposure to direct sun or fluorescent lighting.
Advantages, features & benefits
100 gloves per box
Excellent grip in wet and dry situations
Offers extra protection against certain chemicals
Soft glove with a flexible feel
Contains no natural rubber latex
Small, medium, large, x-large