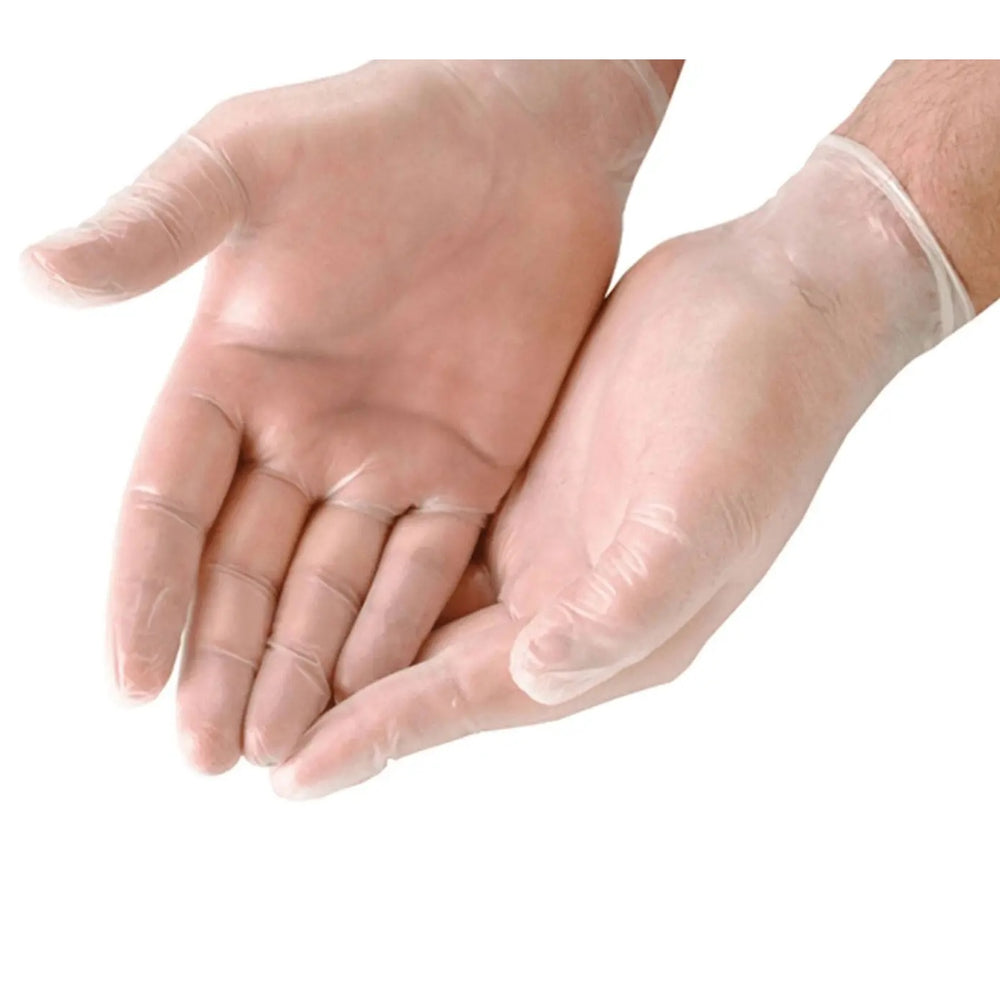 Single-use, powder-free disposable vinyl gloves.
What are the benefits of powder-free gloves?
In clinical environments, powder-free gloves may be preferable to minimise the risk of cross-contamination occurring through natural dispersion of the powder
Are vinyl gloves latex-free?
Vinyl Gloves are 100% latex-free. Many people have latex allergies so vinyl gloves are often a great substitute.
Are vinyl gloves chemical resistant?
Yes, vinyl gloves have medium chemical resistance. They are often used in workplaces and households for resistance against strong acids and bases, salts, other water solutions and alcohols.
Are vinyl gloves food safe?
Yes, vinyl gloves are regularly used for food preparation. Due to vinyl gloves' resistance to oils, they make them an ideal glove for the hospitality industry.
Advantages, features & benefits
The softness of glove reduces hand fatigue
Practical and economical choice
An easy fit due to strong and slippery inner surface
Powder-free