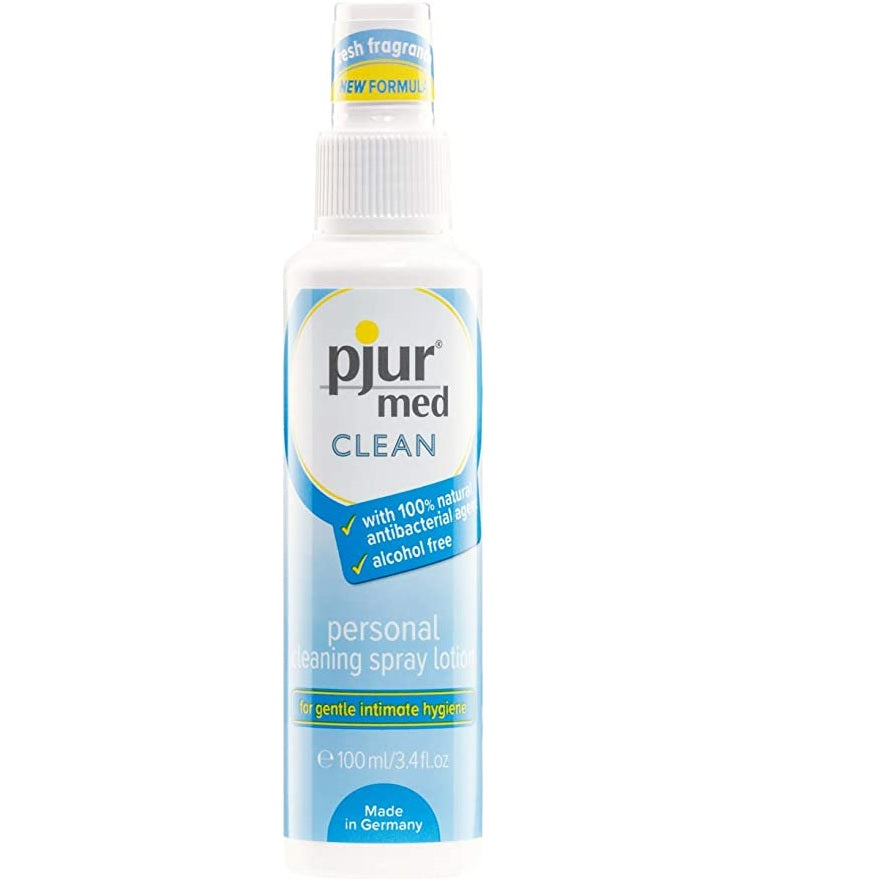 This spray does not contain alcohol or perfume. It cleans intensively yet gently.

- Alcohol- and perfume-free
- Cleaning spray for the hygienic cleansing of all items like Kegel Balls.
- Dermatologically tested
It is completely alcohol and perfume free and ensures that your Kegel Balls are cleaned gently and hygienically.  Its special formula does not damage materials sensitive to alcohol such as latex, rubber, glass, silicone and leather. It goes without saying that our Kegel Ball Cleaner is dermatologically tested as well as odourless and neutral in taste.
Can also be used for gentle, hygienic cleaning of Intimate areas, without alcohol. Helps to reduce body odours and works preventively against germs.
For external use only.