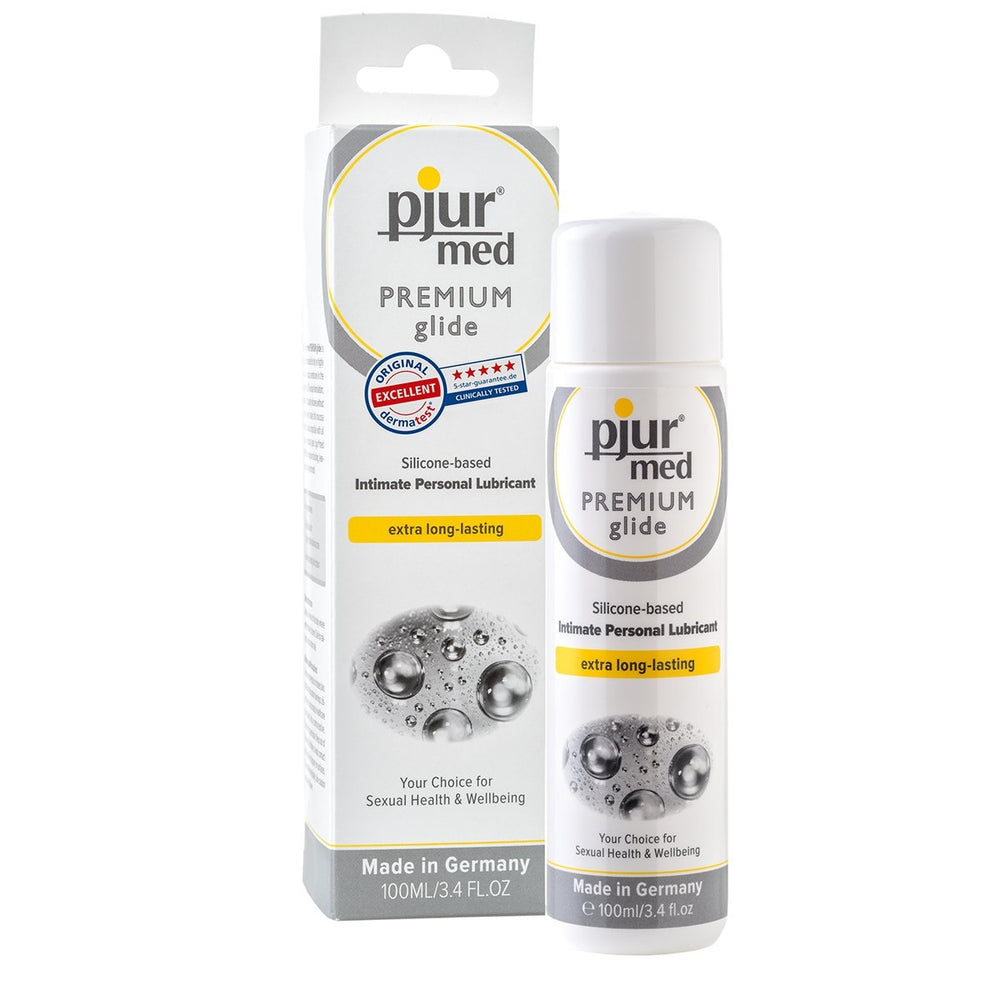 Using high-quality silicone and without the use of preservatives, this product has been specially formulated for dry and highly sensitive mucous membranes – even for those with allergies. It doesn't block pores and leaves you with silky, smooth skin.

- No preservatives
- Suitable also for highly sensitive skin/mucosa
- Extra long-lasting lubrication
Dry and highly sensitive mucous membranes need special care. Our pjur med PREMIUM glide was developed specifically to address these issues. This is the perfect product for all skin and mucous membrane types as it contains high-grade silicones and is free from all preservatives. It does not block your pores and leaves your skin feeling silky smooth. Even women with highly sensitive mucous membranes and people with allergies can safely use our pjur med PREMIUM glide. The following seals of approval and test results confirm this.
* pjur med Premium has a five-star guarantee = Dermatological tests carried out on humans with neurodermatitis (eczema free) under clinical conditions showed "very good" tolerance levels / Nov 2011
** pjur med Premium has been awarded the ECARF seal of approval as an allergy-friendly product.