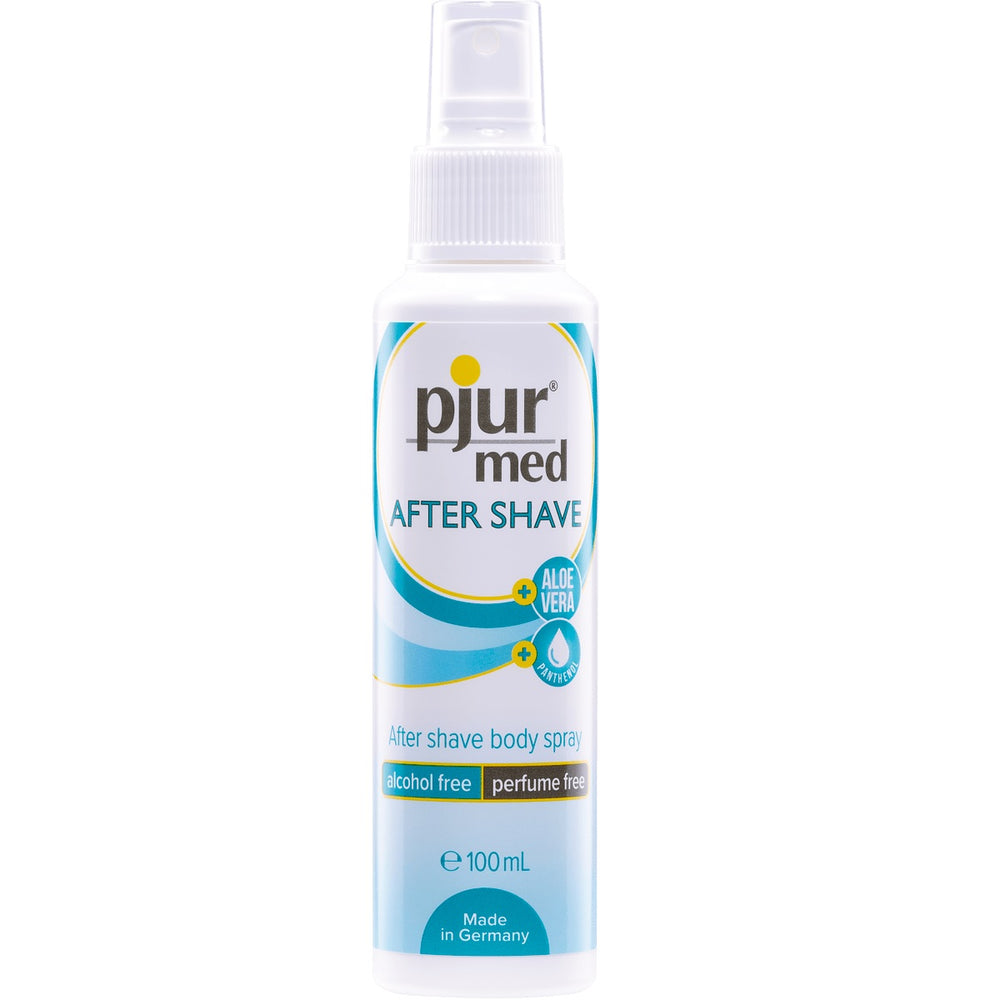 After shave spray for MEN and WOMEN – no alcohol or perfume. Nourishes the skin after (intimate) shaving with provitamin B5 and aloe vera.
Soft and soothing skin care after daily shaving of the intimate area
Alcohol and perfume-free, does not cause any discomfort
Neutral taste
Each time we shave our armpit and intimate area, our skin becomes increasingly sensitive and stressed. Our pjur med AFTER SHAVE Spray was developed to put an end to these problems. Simply spray the product onto the affected area after shaving. Unlike conventional products, it does not contain alcohol or perfume. This means that it does not sting when applied but nourishes the areas of skin affected by shaving. It also contains provitamin B5 and aloe vera to nurture skin after shaving (your intimate area).
Spray that cares for skin after daily (intimate) shaving. Provitamin B5 and aloe vera care for the skin. The spray is dermatologically tested and free from alcohol and perfume.