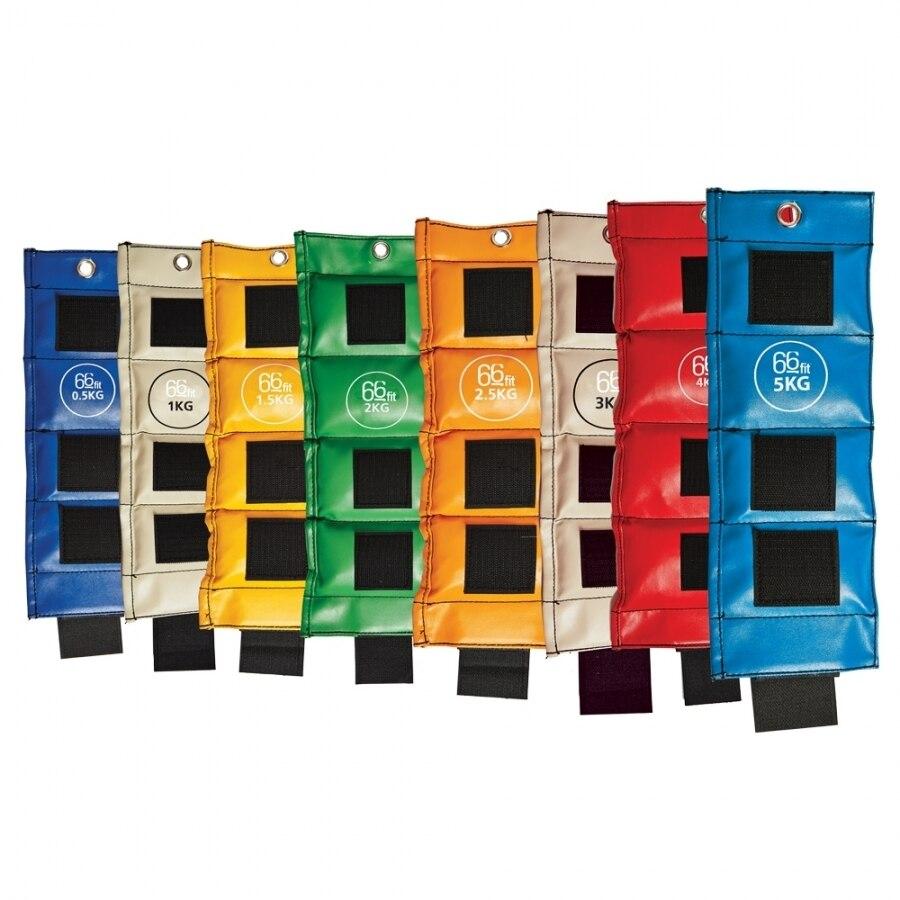 The 66fit Vinyl Cuff rehabilitation ankle and wrist weights has been proven effective in hospitals for over 30 years to enhance body strength, muscle tone, cardio and overall fitness.
Sold Individually
Its flexible design curves to snuggly fit over the ankle, wrist, and even thigh. The long closure strap assures a secure and comfortable fit even during the most intensive workout. Easy to clean vinyl material and double-stitching make this cuff weight the durable choice for fitness, health and wellness activities.
Ankle and wrist weights are often recommended by physical therapists, athletic trainers, and chiropractors to use for rehabilitation and athletic training exercises.
The 66fit Cuff Weight is great for home workouts, walking, jogging, core training, aerobics, CrossFit and more fitness exercises. All the cuff weights are color-coded, marked in kilograms and have grommets for hanging on any peg-board weight rack.
Features
Flexible cuff weight designed to fit snugly around the ankle or wrist
Easy to clean vinyl material and double-stitching
Colour coded weights marked in kilograms
Specifications
Weights Available: 0.5 - 5kg
Material: Vinyl
Made in China
Sold Individually