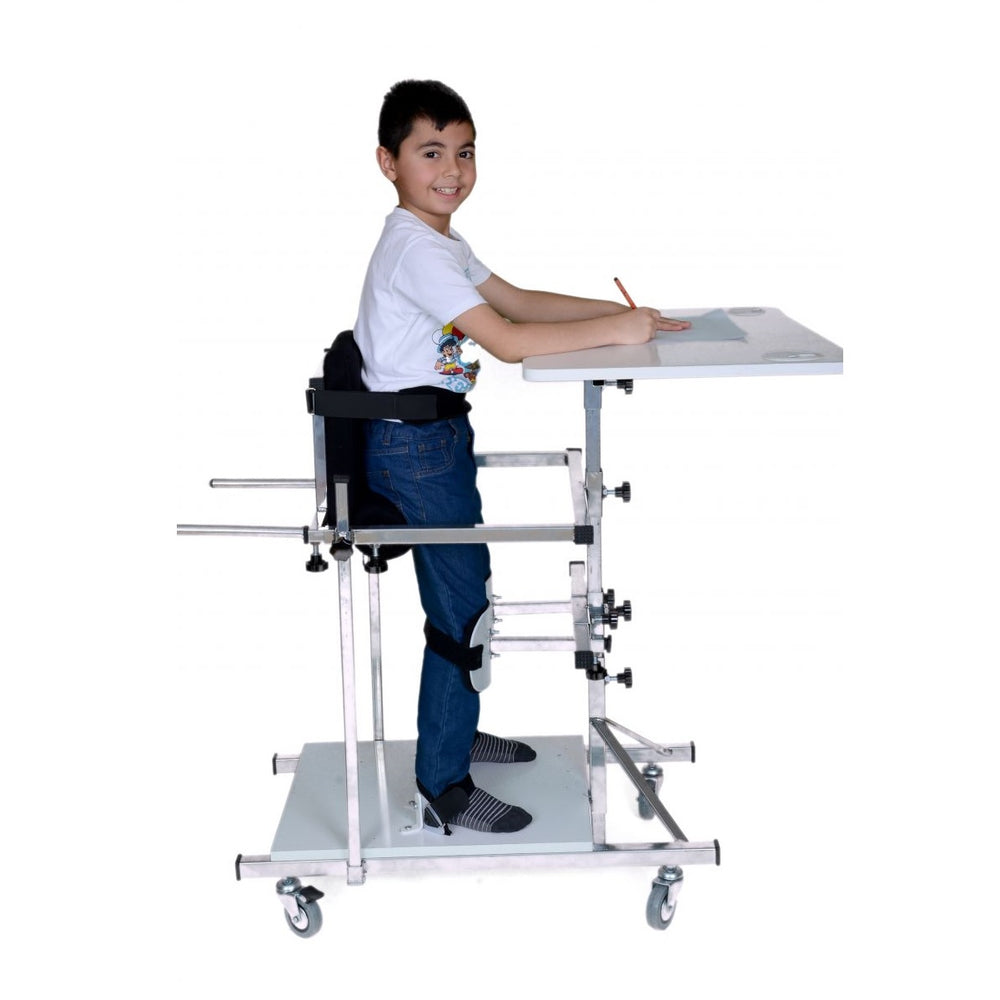 This product is also called a CP STANDING BOARD and has the following features;
* Patients from 2 to 20 years old can use this device
* This standing board can be used by patients up to 150-155 cm and weighing up to 100 kgs. 
* Saddle height is adjustable.
*  Back support can be moved forwards or backwards
*  Activity board can be moved up and down
*  Supported by the knees, too. 
*  Comes with 5 mounted wheels.