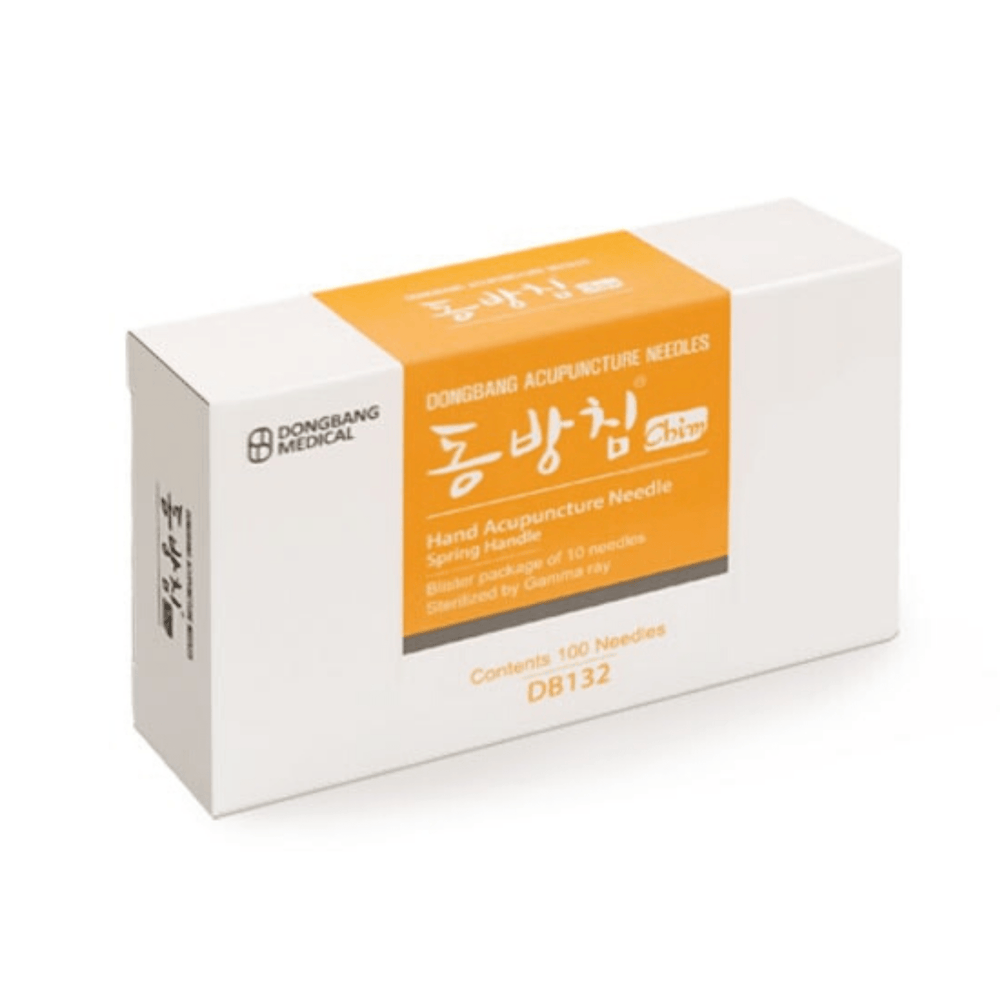 – Strong and Reliable: Surgical stainless steel that you can rely on
– Spring Handle: Korean-style spring handle without loop
– Multi-Needle Packaging: Ten disposable needles per blister
– Standard Size: Thickness: 0.18 mm and length: 8 mm
– Pack Size: Each box contains 100 needles
Known as Soo Ji Chim or Su Jok, these hand needles are designed for hand and foot acupuncture. DongBang's needles are made from high-quality stainless steel and come highly recommended by practitioners throughout the world.
Korean-style handle
These hand needles have Korean-style hands. This means a tightly wound wire sprung handle without a top loop. The handle length is 13 mm.
Easy pack size
With 100 hand needles per box and 10 needles per blister, you won't be left with unnecessary packaging. Every needle is sterilised using Gamma rays and made for medical-grade use.
DongBang Medical is a Korean company founded in 1985. Over the past 30 years, it has become one of the biggest brands in the medical device industry offering a wide range of acupuncture needles, cupping therapy products, moxibustion supplies and other Chinese and Traditional medicine goods. All the products they manufacture are made to meet the rigurous Korean medical manufacturing standards.