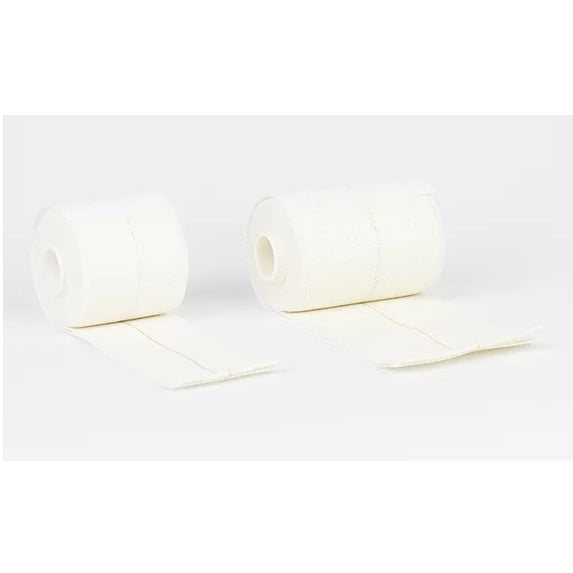 The Hemmka Health adhesive bandage is composed of a latex-free adhesive material that avoids allergies. The elasticity of the bandage allows it to adapt to any part of the body, allowing partial immobilization of the desired anatomy.
It is a bandage suitable for limiting the mobility of a joint and reducing the discomfort that may be caused.
100% Cotton
Price is per roll
Latex free adhesive
White
Extensibility 50%
Weight: 225 g/m2
Short stretech
Hydrophilic
Low compression
Low breathable
No residue after use
Class I medical device according to Annex VIII of the Medical Devices Regulation 2017/745.
CE and MD marking
Manufactured under the EN UNE ISO 13485:2016 quality standard.
Discounts apply if you buy in bulk by the box:
5cm - Box of 24 rolls - only €3.17 per roll
7.5cm - Box of 16 rolls - only €4.99 per roll
10cm - Box of 16 rolls - only €6.25 per roll
Hemmka Health is an Irish Brand of quality Physiotherapy products.