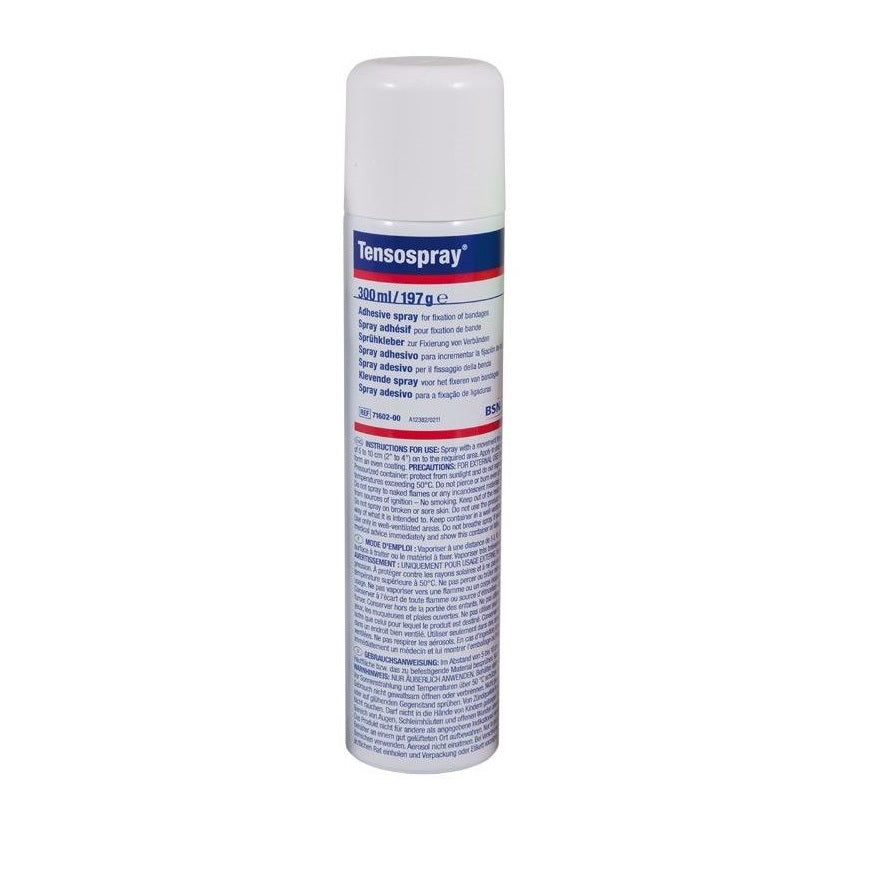 The Tensospray Adhesive Spray 300 ml is a handy transparent spray that provides a thin protective layer on the skin. The spray is intended for use before applying tape or an elastic self-adhesive bandage to the skin. Thanks to the spray, the bandage or tape adheres excellently to the skin and can also be easily removed without damaging the skin.
In addition to protection for the skin, the Tensospray Adhesive Spray also makes it possible for the hair on the skin to be enveloped and the risk of irritation is thereby reduced. The use of the transparent spray also makes the skin a little smoother. All in all, the Tensospray Adhesive Spray ensures that a bandage or tape can be applied in a more effective way than when no spray is used.
When the Tensospray Adhesive Spray is applied to the skin, it evaporates within a few seconds. Applying the adhesive spray is very easy and can be done very quickly. In addition, the Tensospray will spread evenly over the skin and is virtually invisible.
Features

Content: 300 ml
Color: transparent
Protection for skin and hair
Quick and easy to apply
Ensures good adhesion
BSN quality product
Improves adhesiveness of sports tapes
Useful for swimmers
Over the years Leukospray has been synonymous with athletic taping. In recent years it has been reformulated as Tensospray but it retains its popularity with physios working in sport and in particular in rugby where it has also been used to add extra grip when sprayed on the hands.
Its primary use however is to create a sticky protective barrier on the skin to improve the adhesiveness of sports tapes, in particular when used in hot, moist, wet or sweaty skin conditions.