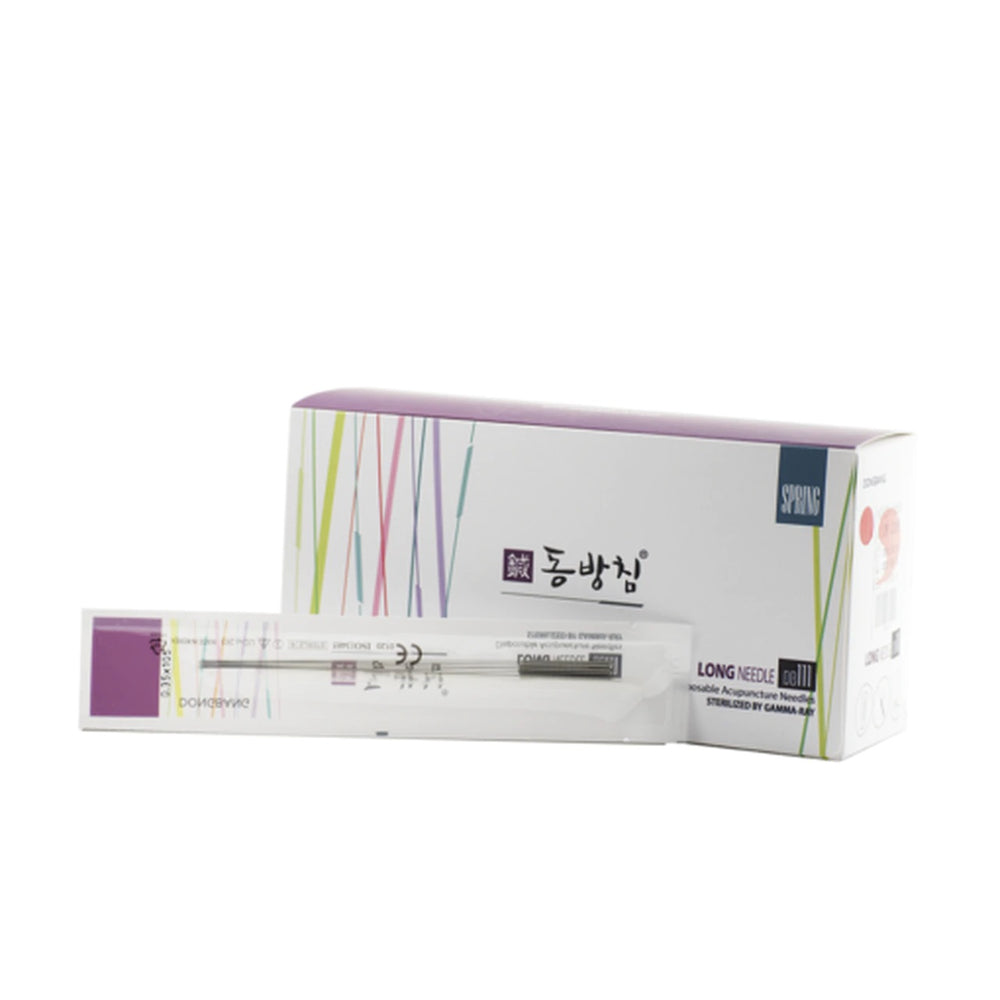 DongBang DB111 is a long acupuncture needle made of high-quality stainless steel. Being a high-quality and reliable needle it is the preferred choice for most acupuncturists worldwide for treating chronic pains situated in the deeper areas of the body.
This type of needles are used to help with pain associated with inflammatory diseases such as chronic prostatitis or chronic pelvic pain syndrome.
The long Korean-style spring handle offers an improved grip making it a safe option for any professional looking for the perfect balance of traditional concepts and modern techniques.
DongBang DB111 is excellent for trigger point therapy and smooth threading application in deeper areas around the thighs, hip and buttocks.
Moreover the easy-glide insertion system offered by the guide tube that comes with every blister compliments the silicone coating in offering a comfortable acupuncture session to your customer.
The needles are packed 10 in a blister with an additional guide tube for every 10 needles.
 Can be used for both Dry Needling and Acupuncture.
Sterile and single-use with surgical grade stainless steel
1000 needles per box. Pouch packs with 10 needles & 1 guide tube
Great for points around the thighs & buttocks
Excellent for trigger point therapy
0.35mm x 75 / 90 / 120 mm