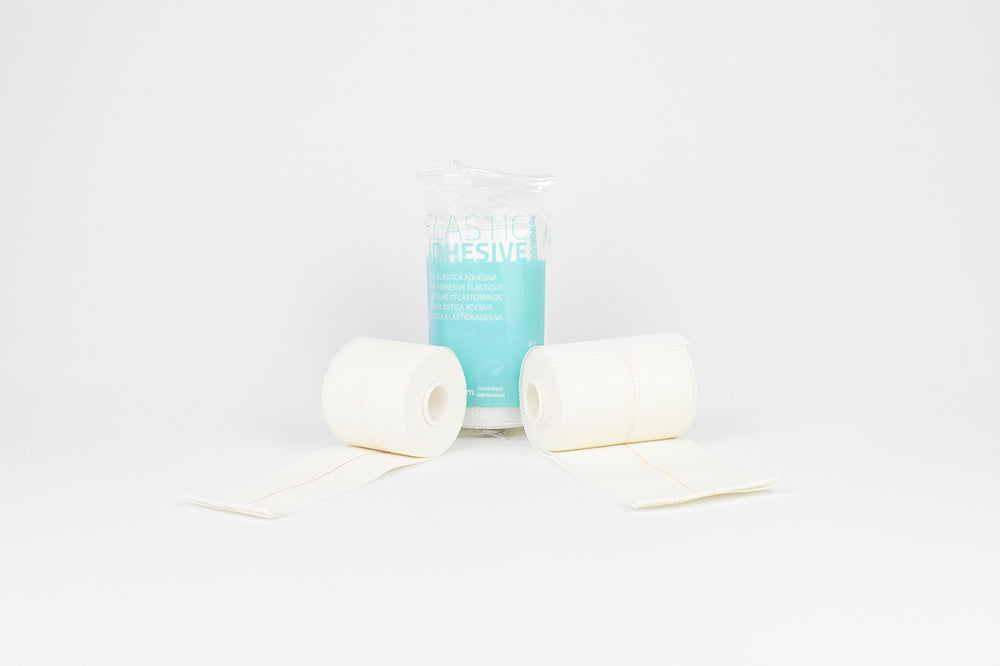 This falls into the category of adhesive bandages. It is composed of a latex-free adhesive material that avoids allergies. On the other hand, the elasticity of the bandage allows it to adapt to any part of the body, allowing partial immobilization of the desired part.
For all these reasons, it is a bandage suitable for functional bandages and for immobilization bandages, limiting the mobility of a joint and reducing the discomfort that may be caused.
100% Cotton
Latex free adhesive
White
Extensibility 50%
Weight: 225 g/m2
Short stretech
Hydrophilic
Low compression
Low breathable
No residue after use
Class I medical device according to Annex VIII of the Medical Devices Regulation 2017/745.
CE and MD marking
Manufactured under the EN UNE ISO 13485:2016 quality standard.